Catfight!
plays the 6th Annual
Starlight Six
Drive-in Invasion
Sept. 4, 2000
Cars Still Love Drive-Ins

Once again I trekked across Atlanta Labor day weekend to attend the Starlight Six Drive-Invasion to see Catfight! and several other bands. Once again I was not disappointed by the music, barbecue, classic cars, and this time even more cool people. A large story in the AJC ensured a large turnout.

There were easily double the amount of cool classic cars. Several people from work helped me identify them. So visit the gallery here and see for yourself. Send me an E-mail if I got any wrong.

Then, at around 3pm the bands started. I had brought my beach chair, cooler, and sunscreen: so I was happy. Several other people had brought grills and one even brought a classic bicycle to tool around on. The music was very good. Of course I didn't stay for the movies. After six hours baking in the sun I was too tired and went home. Maybe next year I'll make it to the end.

Stefan
Johnny Knox Band (website)
One of Atlanta's fastest-rising stars, The Sultan of the Silvertone's six-string stuntwork leaves mortal guitarists with their jaws on the floor.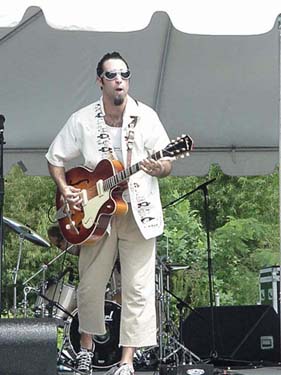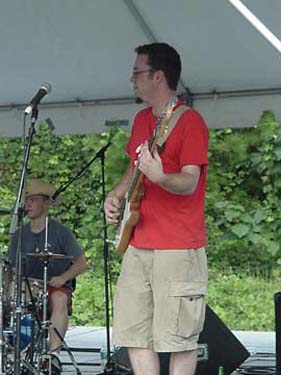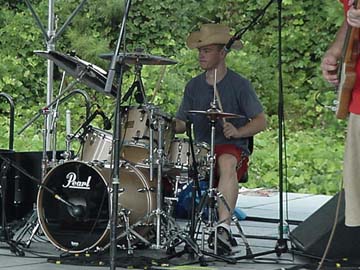 Catfight! (
website
)
All-girl and all-rock! The Catfight! babes even shot their video at the Starlight!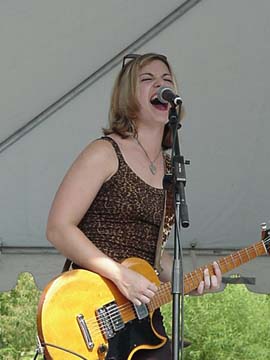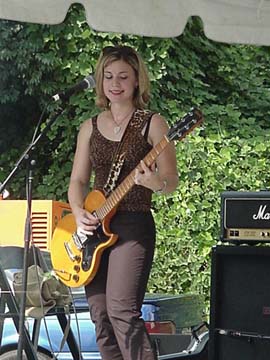 Jennifer Kraft - guitar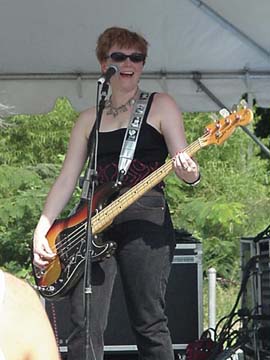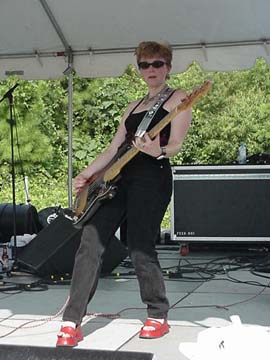 Katy Graves - bass
Ann Ciovacco - drums
Penetrators (website)
Big guitars and no singing -- The Penetrators' spy-movie soundtrack and spaghetti western-themed twangfests don't need lyrics to make their point anyway.

The Woggles (website)
Atlanta's road warriors The Woggles have spread the rock & roll gospel far and wide, from Japan to Europe and every juke joint in between!

| | |
| --- | --- |
| 200 Birthday Princess - Chrissy | This year's Out-Of-Control winners |
Visit a cool, still working drive-in theater in Atlanta!
Text in italics from Starlight-Six flyer
All pictures are the property of Stefan and are not to be posted on other websites or published in any medium without express written permission.
---